Choosing a new garage door is one of the most important decisions you can make as a homeowner. Installing a new garage door for your home can dramatically change your home's curb appeal and value!
When people pull into your driveway what's the first thing they see?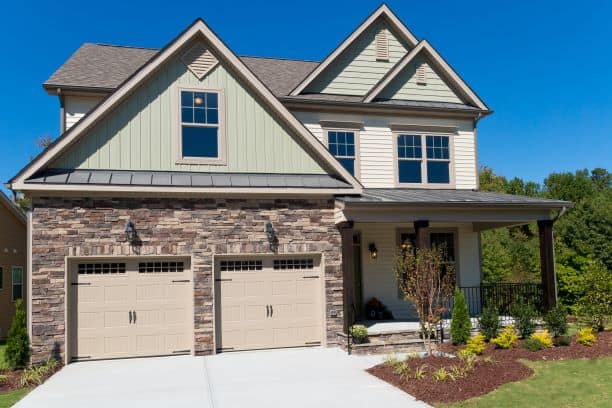 Your garage door!
What's the home project with the best return on investment?
Replacing your garage door!
Your garage door is your key to curb appeal, resale value, and return on investment. Make sure you understand what's available to you and make the best decision for your home!
Here are some questions you should be asking yourself about your new garage door decision!
What's my budget?

A new garage door returns up to 97.5% on your investment, according to Remodeling Magazine's 2019 Cost vs Value! That means for every $1,000 you invest in a garage door, you'll get a return of $975!! That's hard to beat!

What is my home's architecture?

Do you have a long ranch style home that would benefit from an elongated design? Is your home more traditional that would like nice with carriage style garage doors? Or maybe you have a modern style home that would really POP with an all-glass garage door! Consulting a professional may help steer you in the right direction!

Speaking of glass, are you looking to add light and an extra wow factor?

Matching your garage door glass design to your home's windows could make your home's curb appeal really stand out!
These are just a few of the deciding factors that go into purchasing a new garage door! Give us a call for a free estimate and we'll send over an experienced professional to go over all of the options available to you! If you'd like to see what a new garage door will look like on your home, you can use the Haas Door Create tool and upload a picture of your home, then let us know what model you're looking for!