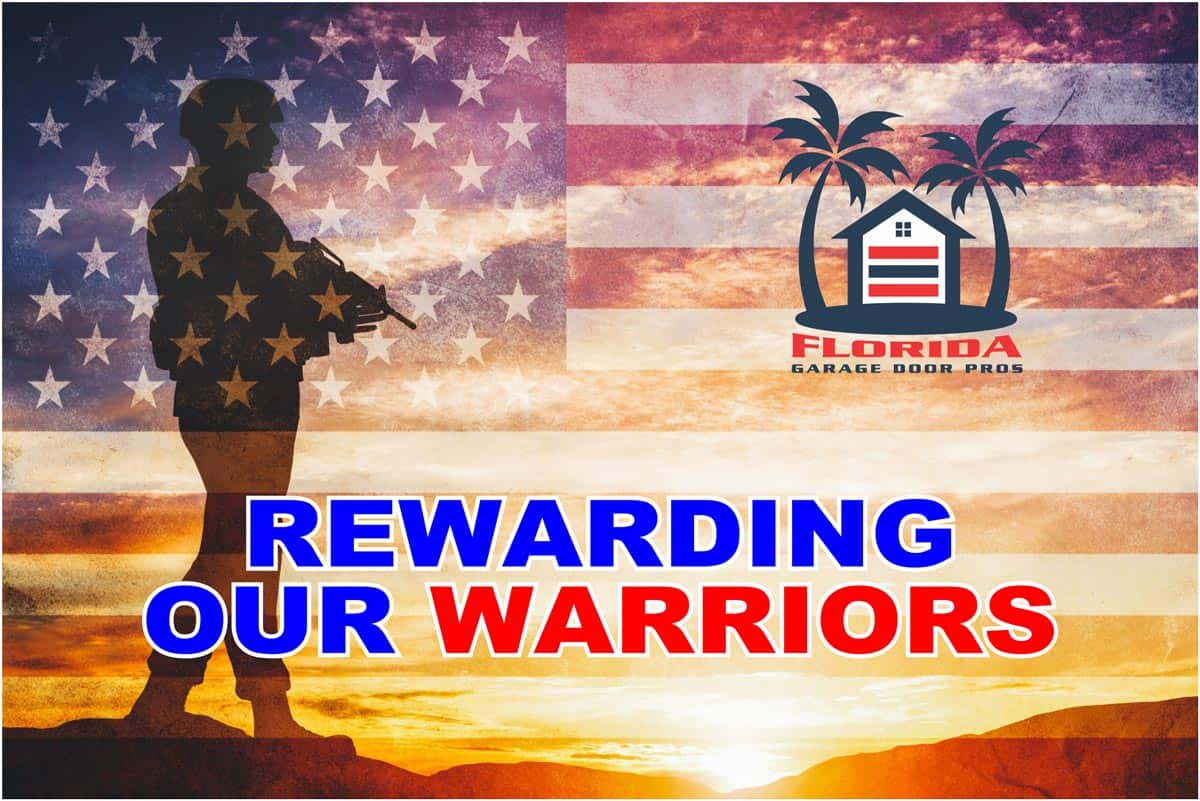 The Rewarding Our Warriors program is an annual THANK YOU from the staff at Florida Garage Door Pros to the Veterans of our communities. As a Veteran, you and your family have sacrificed an incredible amount and we wanted to find a special way for our company to reward you for that. Every day, during the week of Veteran's Day, Florida Garage Door Pros will award a Veteran with a new garage door installed at absolutely no charge!
If you are a Veteran, and in need of a new garage door, then please fill out the form below to enter into this drawing. A different winner will be announced every day the week of Veteran's Day and we will promptly send a technician to your home to take measurements to order your new garage door.
As always, we appreciate our community's support, and as such if you know a Veteran that may be in need of a new garage door, please feel free to submit their information on their behalf.