BROKEN GARAGE DOOR SPRINGS REPAIR
Garage Door Torsion Springs & Extension Springs Replaced Same Day!
Your garage door is an essential part of your home, and when it malfunctions, it can be a frustrating experience. If your garage door is not opening or closing correctly, the problem may be a broken spring. Garage door springs are under a lot of tension, and when they break, they can be dangerous to handle. That's why it's essential to call in the experts for broken garage door spring service.
At Florida Garage Door Pros, we have years of experience repairing and replacing broken garage door springs. Our team of expert technicians has the skills and knowledge needed to get your garage door functioning smoothly again quickly. We use only high-quality springs that are designed to last, so you can be sure that your garage door will be in good hands.
Our broken garage door spring service includes:
• Inspection: Our technicians will inspect your garage door to determine the extent of the damage and provide a detailed assessment of the repairs needed.
• Repair or Replacement: Depending on the severity of the damage, we may repair or replace the broken spring. Our team will work with you to determine the best solution that fits your needs and budget.
• Safety Check: We perform a thorough safety check to ensure that your garage door is functioning correctly and safely.
We understand the inconvenience and stress that a broken garage door spring can cause. That's why we offer fast, reliable, and affordable services to get your garage door back up and running as quickly as possible. We are available 24/7 for emergency services, so you can rest assured that we are always there when you need us.
Contact us today to schedule and let us help you with all your broken garage door spring needs!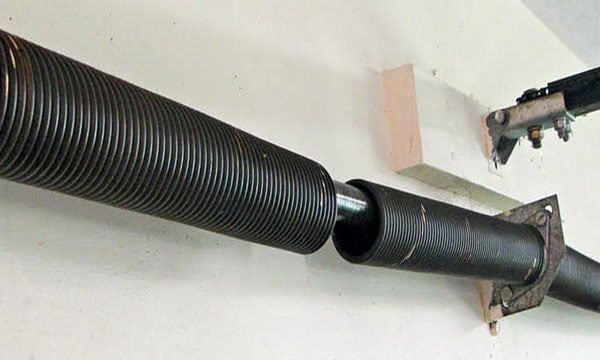 Florida Garage Door Pros offers free estimates on all garage door spring repairs! Additionally, we are open 7 days a week and provide same day emergency garage spring repairs at no extra charge! If you have broken garage door springs and you need to get them fixed quickly at a reasonable price, consider making Florida Garage Door Pros your choice! Give us a call today to schedule your free service call!
CALL THE PROS AT FLORIDA GARAGE DOOR PROS!
CALL THE PROS AT
FLORIDA GARAGE DOOR PROS!
Florida Garage Door Pros offers Free Service Calls, 7 Days a Week!
If you're in need of garage door service call us at 352-263-3232!