Call Florida Garage Door Pros for all your garage door needs
to garage door service In Gainesville & Alachua County!
If you're looking for a local garage door company in Gainesville or Alachua County, give the Pros at Florida Garage Door Pros a call today! We provide free estimates 7 days a week for all of our garage door services. We know a new garage door or garage opener isn't always in the budget for a homeowner. That's why our service technicians are trained to repair every make and model in the garage door industry!
We are a local veteran owned and operated garage door company providing fast, same day service to the entire Alachua County area! Our garage door repair technicians have a minimum of 3 years experience and are professionally trained on all makes and models of garage doors and garage door openers. We keep our vehicles fully stocked so that we can handle most garage door service same day! If you're looking for a locally owned garage door company that prides itself on great customer service then call the Pros at Florida Garage Door Pros today!
Regardless of the garage door problem you're facing, Florida Garage Door Pros can handle it. If you're not familiar with who we are, read about us on our home page and check out our Garage Door Pros Reviews! Below you'll find a list of some standard problems our technicians face on a daily basis, but they're equipped to handle so much more! Give us a call if you'd like to schedule a free estimate to have a Garage Door Pro come out to your home. And don't forget to check our coupons page to make sure you're using all available deals and discounts for your garage door service!
Some of the garage door repairs we can handle SAME DAY:
Garage Doors Stuck Down
Crooked Garage Doors
Garage Door Won't Close
Garage Door Opener Failure
Lightning Struck Garage Opener
Garage Opener Sensors Failed
Noisy Garage Doors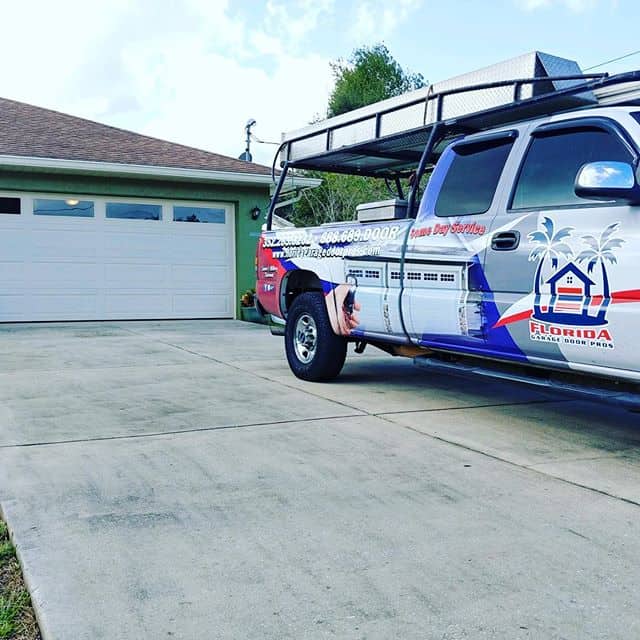 In addition to a full array of garage door repairs, Florida Garage Door Pros also installs new garage door openers and new motorized garage door screens! You can read more about these services at the following links:
If you're interested in receiving a free estimate on any of our garage door services, give us a call today for an appointment!
CALL THE PROS AT FLORIDA GARAGE DOOR PROS!
CALL THE PROS AT
FLORIDA GARAGE DOOR PROS!
Florida Garage Door Pros offers Free Service Calls, 7 Days a Week!
If you're in need of garage door service call us at 352-263-3232!